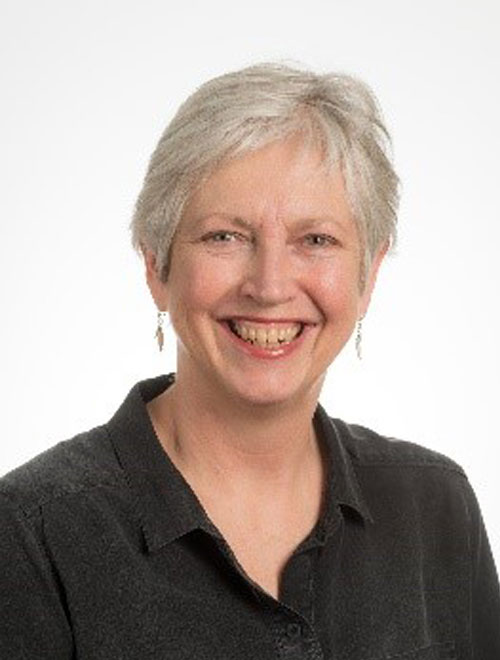 Adrienne White
RN, RM, BN, Grad Dip Ed (adults), M, Mid
I am currently a Clinical Research Midwife in the Pregnancy Research Unit at the Women's hospital in Parkville working with Prof Shaun Brennecke. I also have an adjunct teaching position with the University of Melbourne medical school.
I qualified as a nurse in Adelaide in 1974 and studied midwifery in Perth, Scotland in the late 70's. I have worked as a midwife, academic, childbirth educator and lactation consultant in London, Scotland and South Australia before coming to Melbourne in 1994. Since being in Melbourne I have worked in maternity units in the public and private sector in joint appointments at 3 different universities. My master's degree explored women's experiences of early postnatal discharge from hospital.
I first heard about AAPEC when I was teaching midwifery in Adelaide in the early nineties. I bought a copy of the book of women's stories that AAPEC still publishes. When I read women's stories of their experience of preeclampsia. I was so moved and horrified by women's graphic accounts of their preeclampsia journey that I made it compulsory reading for midwifery students taking my subjects.
In 2008 I realised a long-held dream to volunteer as a midwifery teacher in refugee and resource-poor settings. I spent a short time in Papua New Guinea before signing up as a midwife teacher with Australian Volunteers International to work for 2 years with Shoklo Malaria Research Unit in refugee settings along the Thai-Myanmar border in Northern Thailand. I was working with mostly ethnic Karen people fleeing persecution from the military regime in Burma (Myanmar). Together with local midwives and doctors we developed a midwifery curriculum suitable for use in low-resource settings and I ran a train the trainer program for 5 local midwife teachers.
I then accepted a 12 month position at the University of Health Sciences, School of Midwifery in Phnom Penh, Cambodia. Together with local midwives and the university department of medical education we helped to update the midwifery curriculum and introduce adult teaching methodologies. After 4 years of volunteering I returned home to Melbourne and was very fortunate to be invited to work with Professor Brennecke and his team in the Pregnancy Research Centre on several preeclampsia projects.
In 2015 I was elected as midwifery advisor to AAPEC and I am very excited to be part of AAPEC's current redevelopment and to be working with a team of passionate advocates for research and management of this enigmatic and devastating condition.