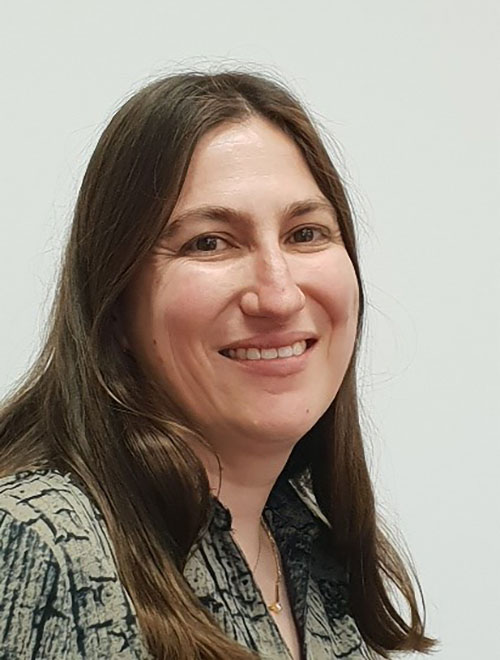 Associate Professor Amanda Henry
PhD MPH FRANZCOG B.Med.(Hons 1) B.Med.Sci.(Hons 1) DDU (O&G)
Amanda is a Sydney-based obstetric clinician, educator and researcher, working in the School of Women's and Children's Health at the University of New South Wales, St George Public Hospital, Sydney, and the Royal Hospital for Women. She is also an Honorary Senior Research Fellow in the Global Women's Health program of The George Institute for Global Health.
A/Prof Henry's clinical expertise is in high-risk pregnancy, and her research focusses on preeclampsia and the hypertensive disorders of pregnancy, especially long-term implications for women's health after hypertensive pregnancy. Her preeclampsia research and her determination to work in partnership with women to improve outcomes related to preeclampsia and other hypertensive disorders of pregnancy led to her involvement with AAPEC, and she joined the AAPEC Committee in 2019.
A/Prof Henry obtained her medical degree from the University of Newcastle, and still keeps on her desk at work the photo of the first baby whose birth she was involved with as a medical student. She undertook her postgraduate training in Sydney, regional NSW, and Canada, taking up a Lecturer position with UNSW in late 2011 after obtaining her obstetric specialist qualification (FRANZCOG), and somewhat belatedly commencing her PhD studies!
While undertaking her PhD, in obstetric ultrasound, she also had the good fortune to start collaborating with the Obstetric Medicine Research Group (OMRG) at St George Hospital, a multidisciplinary research team including obstetricians, midwives, physicians, paediatricians, and dietitians. OMRG focusses on preeclampsia and pregnancy hypertension, and after obtaining her PhD in 2016 Amanda obtained her current NHMRC Fellowship (2018-21), enabling her to continue her work with OMRG investigating how to improve women's long-term health after experiencing a pregnancy complicated by preeclampsia and other hypertensive disorders.
Her group's research to date has found definite differences in blood pressure and other measures 6 months after women experience preeclampsia versus normal blood pressure pregnancies, and that both women and their healthcare providers want more knowledge about keeping healthy after preeclampsia. She is now using this knowledge in her role as co-lead of the NSW Health funded BP2 (Blood Pressure Postpartum) study, a multicentre trial recruiting 500 women across Sydney to early follow-up and lifestyle interventions aimed at improving women's heart health after hypertensive pregnancy.
Amanda is passionate about improving pregnancy and women's health care generally, however in particular hopes through her research, education and advocacy to provide better systems of care for women and their families who have experienced preeclampsia.