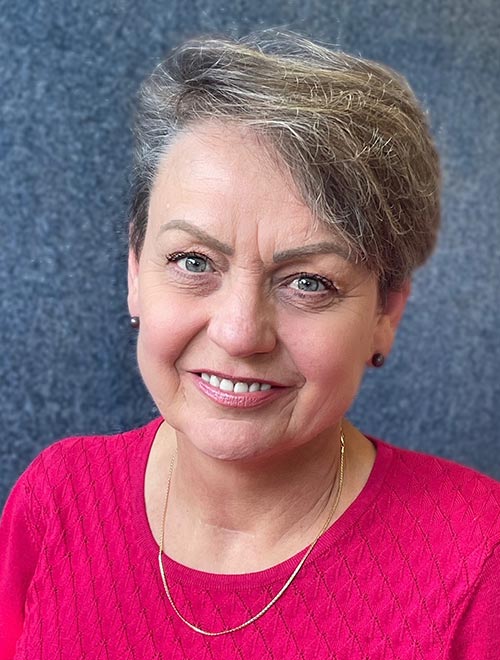 Dr Lynne Roberts
PhD MMid MHSc, The President of AAPEC
Lynne trained as a nurse and then a midwife at St George Hospital Sydney in the 1980s and has worked as a midwife at St George Hospital since 1989. During this time she has worked in all clinical areas of the maternity unit, and in the fields of education and research. She holds a Conjoint Senior Lecturer position with the St George and Sutherland Clinical Campus, School of Clinical Medicine, University of New South Wales. Her area of interest, passion and expertise is hypertensive disorders of pregnancy which includes preeclampsia.
In 1993 Lynne experienced preeclampsia and gave birth to her first son at 30 weeks gestation. After the birth Lynne had a three day stay in the Intensive Care Unit and her son was transferred to a different hospital as he needed a higher level of care than what was available. This experience was very traumatic and Lynne sought support shortly after her son came home from hospital two months after he was born. It was then that she found AAPEC. Lynne became a member of AAPEC in 1993 which was shortly after it was established, and has been a member ever since. She has been a general committee member since 2019 and elected as APPEC President in 2022.
Lynne has always been determined to learn more about preeclampsia and to help improve the birth experience for the women who develop this complication. She feels that her most rewarding clinical midwifery work was working in a multidisciplinary team caring for women with preeclampsia and other hypertensive disorders. This clinical work, her personal experience and her desire to know more, led her to become a researcher. For the past 15 years she has been an active member of the Obstetric Medicine Research Group at St George Hospital where she has managed and coordinated studies on hypertensive disorders of pregnancy, with her current projects looking at the lifelong health risks following this complication. She has been an author on several papers published in the preeclampsia research arena and in 2019 she completed her PhD. The title of her thesis is "Hypertension in pregnancy: Gaining insight into women's mental health and birth experience 6-12 months postpartum".
A section of her thesis dedication sums up exactly how Lynne feels about the work she does "…for all the women, their babies, their partners, family and friends, and everyone else who has been touched by preeclampsia or hypertension in pregnancy, I dedicate this work to you. May my work be helpful for all health care providers in improving the care we provide and therefore improving the birth experience for women who experience hypertension in pregnancy".