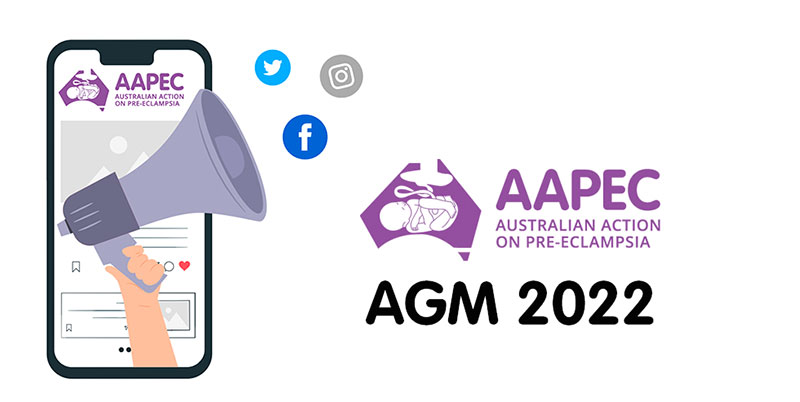 Australian Action on Preeclampsia (AAPEC) notice of AGM and call for nominations.
Date: Wednesday 14 September 2022, 8pm via Zoom.
According to the constitution of AAPEC we advise that the following positions are open for nominations:
President
Vice-President
Secretary
Treasurer
Medical Advisor
Midwifery Advisor
General committee members including specific portfolio holders

Website designer/manager
Social media coordinator
All financial members of AAPEC are eligible to vote and to nominate as committee members.
Nominations close at 5pm on 12 September 2022.
For further information or to nominate please contact:
Adrienne White on 0451 467 804; email adrienne1953@gmail.com, or
Lynne Roberts on 0416 044 744; email Lynne.Roberts2@health.nsw.gov.au